Hands-On Design
As a hands-on designer at Carrot I took design concepts and turned them into wireframes, user flows, and high fidelity screens. I also generated art and animation assets and established our design delivery pipeline.
Establishing Workflow and Pipelines
As the company grew, it became apparent that we needed to establish guidelines and a set of agreed upon tools in order to best track and execute designs.

I established a workflow and delivery pipeline using Sketch, Zeplin, and Jira. In order to maintain consistency and speed up design, I also established a UI Toolkit with a Sketch shared library. This enabled designers to create screens with approved assets and UI controls quickly and easily.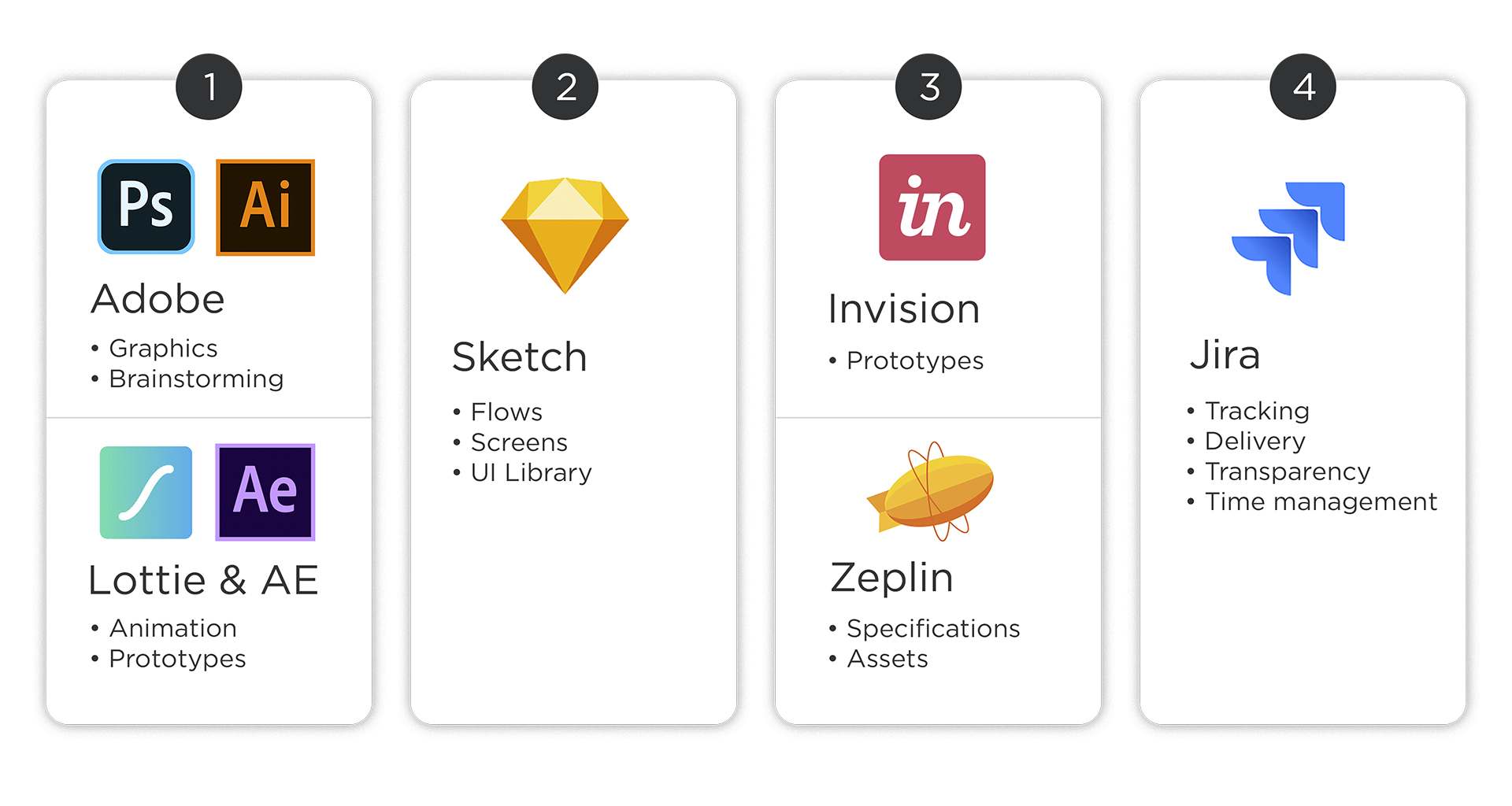 Refining Process
As the design and engineering teams grew even larger we realized we needed more detailed tracking of tasks and deliveries. We moved the design team into scrums with engineering and, on my suggestion, began tracking our design tasks with Jira tickets alongside engineering. This made it much easier for engineers to find the design files and for project managers to see exactly how much each designer had on their plate.